Elopement in Paris – Jean-Baptiste Chauvin Photographer
ELOPEMENT IN PARIS – CAPTURING THE MAGIC OF THE MOMENT
There is no doubt, photos of couples in Paris turn out very romantic and timeless… « City of love » !
But first of all, let me sincerely congratulate you for this beautiful journey that you are about to start together.
As a wedding photographer based in Paris, every year I capture dozens of weddings, elopements, engagement sessions in France and the rest of the world.
Weddings offer some of the strongest moments in life. Hearing an exchange of vows of two beings who love each other with a deep, sincere and passionate love is deeply touching. Hearing your best friend holding a speech during dinner and telling you how much he/she loves you is priceless. Watching the look of a parent, overflowing of emotions, looking at his child getting married at his turn is simply beautiful…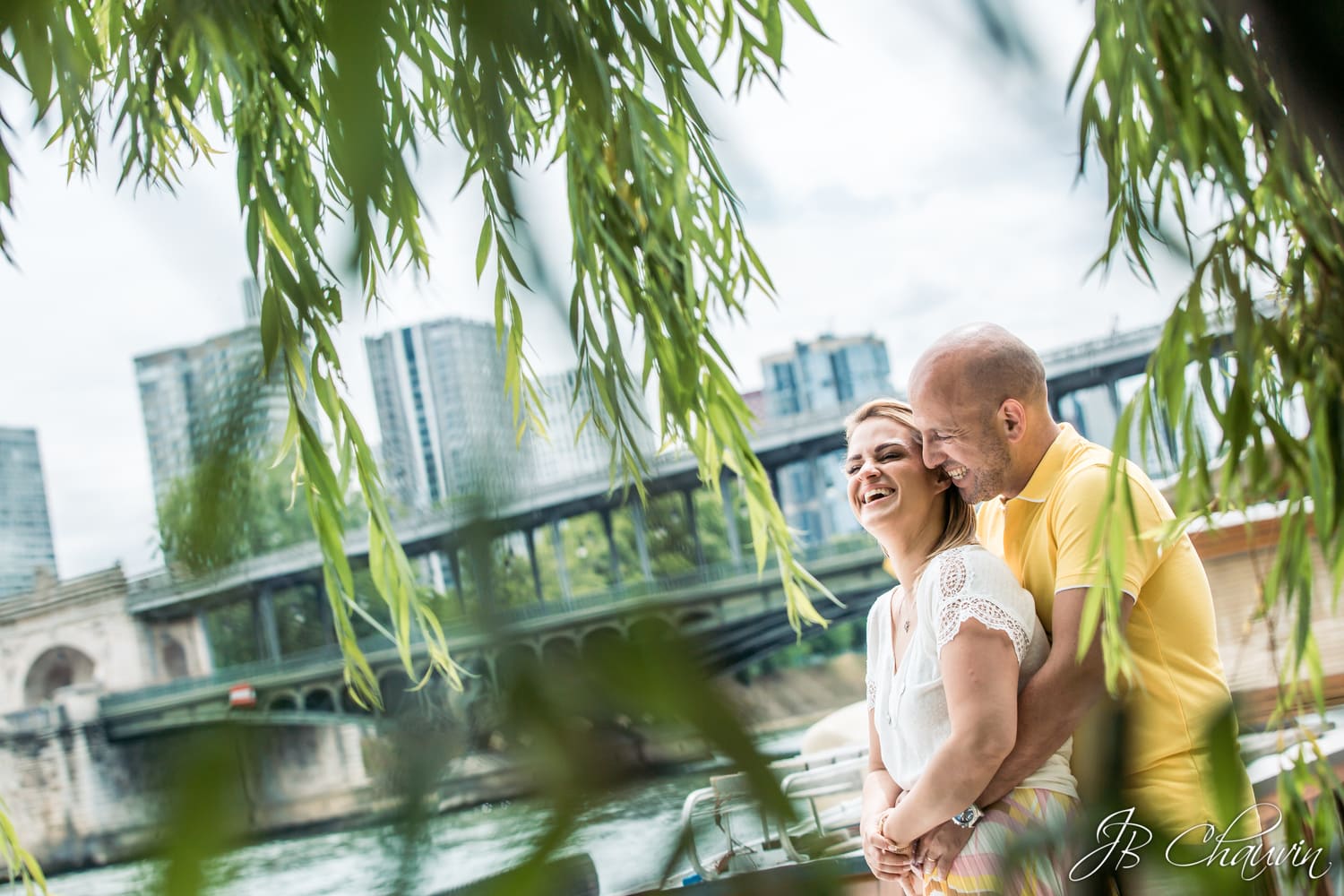 YOUR PHOTOS ARE IN GOOD HANDS – ELOPEMENT IN PARIS
As a wedding photographer, my deepest wish is to offer you wedding photos that are far from your typical shots. My vision is based on two pillars: the search for aesthetics and the present moment, while looking for a beautiful light and a beautiful frame to magnify your photos.
Having your picture taken isn't easy for everyone. My goal number one is to make you feel as comfortable and natural as possible. Thanks to the help of jokes, games, and mini-challenges, you instantly feel more at ease and natural interaction between you and your loved one begins. You both come across beautifully and pictures showcase your own tender gestures, your unique signs of affection, etc.
As a licensed DGAC drone pilot, I can offer a different dimension to your elopement in Paris using the latest drones in the market for your photo report (optional).
Safety of your photos is one of my top priorities. My professional cameras enable to save your photos simultaneously on 2 different memory cards. If one memory card breaks down, no images are lost thanks to the other card. Back to my office, all the data is backed-up on external hard drives and online.
For the past several years, I have collaborated with the top international wedding photo labels, like Fearlessphotographer, ISPWP, Un Beau Jour, Mariages.net… and have enchanted couples with my work all over the world.

« Wow!!! Mind blowing pictures, Jean was not ready to finish the session until he captured every magical moment there was to capture. We literally could not expect anything more beautiful and emotional from the photoshoot we had toghether. If i could rate more then 5 start i would. Jean thank you for this wonderful memory . We will meet again!! »
Shai Z.